Eastern European Food & Wine
In the last decade, no country has influenced our own culinary creations more than the artisanal food of Hungary. The country has an incredibly rich and varied food tradition reaching back millennia, including an Eastern European Jewish influence that's been of great interest to us. From the regional cheeses, the incredible wines, thoughtful cured meats, and bountiful produce, to the incredible breads, pastries, and elegant multi-layered tortas, Hungary has it all. Join us and discover how much more there is to Hungarian food than its excellent paprika!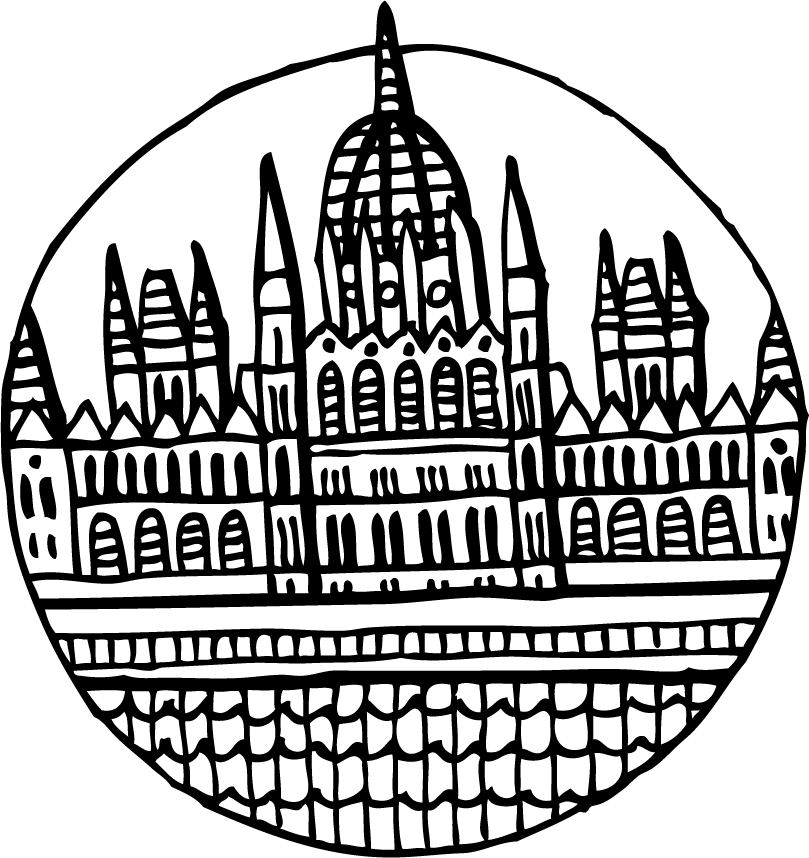 LOCATION - Hungary
DATES May 6 - 16, 2019
TRAVELERS - 12 people
SEATS REMAINING - 4
PRICE - $6900 Per Person
Who?
The trip is designed for experienced travelers with a passion for great food made the traditional way – food that is deeply connected to the people and culture of the place. We encourage open minds, adventurous spirits, and a deep passion for traditional foods. Our guests are adults of all ages, who enjoy walking and exploring places on their own, as well as with the group. We keep the group small: no more than 12 guests will travel with an experienced host from Zingerman's, plus our longtime friend and wine expert, Gábor Bánfalvi.
What's Included?
Behind the scenes visits to artisanal producers, local farmers markets, hands-on cooking experiences, and learning about the highly valued wines of the region.
Amazing food – all breakfasts, all lunches, and most dinners. We will enjoy traditional regional specialties made from local, fresh ingredients.

Visits to beautiful cities and towns such as Budapest and Tokaj

A Zingerman's tour host and our guides will be at your disposal at all times.

Transportation by air-conditioned private bus during the tour.
What's Not Included?
Airfare
Alcoholic beverages (other than beverages with dinner or when they are specifically included in the itinerary)
Personal spending money
A few dinners, where you will get to explore on your own (suggestions provided!).
What about accommodations?
You will be staying in clean, comfortable, conveniently located, unique accommodations with private baths.
We will meet up on the first afternoon in our hotel lobby. Here, we'll take a little time to introduce ourselves, meet the guides, and take a deep dive into the itinerary. This is a great chance to answer any questions you may have while enjoying a glass of wine together (the first of many on this 10-day culinary adventure). After that, we'll take a walk through the city before boarding a private boat for a cruise on the Danube while we get acquainted with one of Europe's most memorable skylines. On the cruise, we will uncork a few bottles of Hungarian wine to toast the beginning of the trip while enjoying some hors d'oeuvres. Afterwards, we will walk to one of the Michelin star restaurants in Budapest for our welcome dinner, highlighting the modern twist on local Hungarian cuisine.
The day begins with breakfast at the hotel, and then we're off to explore Budapest. We'll start with the Central Market Hall, Budapest's temple to food. We'll taste as we go, discussing history, ingredients, and the culture of food in Hungary. Then we'll walk around this charming neighborhood and pop into a few specialty food shops. Lunch will be at one of Budapest's most well-known butchers (standing-room only) serving traditional Hungarian food. Afterwards, we will visit a traditional coffee house (open since the 19th century) for coffee and dessert, and learn about the coffee house culture of Budapest. This will be your chance to get your first taste of some of the fabulous Austro-Hungarian-style layer cakes.
The afternoon is yours. We're happy to supply you with suggestions or join you on a walk through the streets of the city.
We'll meet that evening for a wine tasting and an overview of the Hungarian wine tradition, followed by a cooking party and dinner together at the Tasting Table.
Day 3 Budapest Jewish Hungarian cuisine and history
After breakfast at the hotel, we'll meet for a culinary and cultural walking tour of the old Jewish quarter. This area of the city has a deep history for many Hungarian Jews and we'll explore their highs and lows throughout time. A few highlights include visiting the Great Synagogue (the second largest in the world), sampling some Jewish culinary specialties (including flodni, a layered pastry with poppy seeds, apples, and walnuts) and lunch at a kosher Hungarian restaurant run by the Orthodox Jewish community. After lunch, we embark on a walking tour of the castle in Buda followed by time for yourself to explore the city or relax at the hotel.
For dinner we'll meet up again for a Jewish Hungarian home cooked meal with one of Budapest's revered secret cooks and of course, kosher wine. This meal is a highlight for many on our program and a great privilege for us to be invited back.
Day 4
Day Trip to the South for Red wine and Palinka
After breakfast at the hotel we will depart for a day in the southern part of the country. Due to the warmer climate, this area is one of the country's most important red wine regions. During the first winery visit of the day, we will have a lovely lunch in their restaurant and sample the family's wines. After lunch we will tour the winery and underground cellars to learn about wine-making methods and the history of their vineyards. We'll stroll into the small village and explore the white washed cellar row. These striking cellars are still in use today and you'll learn the history of the surrounding villages and their influence on the Hungarian wine map.
From there, we'll learn about the traditional fruit brandy of Hungary called palinka, and visit a nearby distillery while tasting a few of their offerings. After this full day in the south we'll return to Budapest for a relaxing evening on your own.
After breakfast in our hotel we'll take a bus to the outskirts of the city to explore Memento Park, an open air museum where the communist statues and mementos were taken from the city center after the fall of communism. This is a striking reminder of the recent past and it's heavy influence on the many generations that still live in and around the city. From there we'll take a ride to Etyek and visit a local ham producer. We'll taste some of their aged hams, charcuterie and enjoy a grand feast over a whole roasted suckling pig. After the farm, we'll head back into the city for a bit of rest. That evening we'll meet up for another cooking class focused on some of our favorite traditional recipes at the Tasting Table with wine, more regional stories, and more wine!
This morning you'll have time on your own to explore, take a dip in a local bathhouse, or just relax. Around lunch time we'll meet up for a short ride to one of our favorite local restaurants to enjoy a traditional meal before getting ready for an afternoon of baking classic Hungarian pastries at Auguszt pastry shop. This family's baking talents date back nearly 140 years, making it one of the oldest and respected in the city. We will try our hand at baking several pastries, both savory and sweet, during our visit here. That evening we'll make our way to one of the famed rooftop bars in Budapest for a drink and light snack, followed by the option to visit some of the ruin bars within the city. These bars bring a unique and hip edge to the city that have quickly caught on with the youthful creative crowd. During the day they can be filled with local crafters, artisan food makers, and hours of fun conversation. On the weekends, they're packed with locals having a grand time. **Tonight we'll pack for our trip to Tokaj!**
After breakfast at the hotel we'll begin this new journey heading Northeast to Egar for a late morning cooking class at a local winery known for their dry reds and whites. At the winery, we'll enjoy the fruits of our labor and learn about the local wines. Next, you'll have time to enjoy the village of Egar and stretch your legs before departing to Tokaj and checking into our new hotel. Unpack that evening and explore the surroundings of the hotel property, located on a beautiful sloped vineyard with a vast view and lovely walking paths. During this time you can explore, take a swim (weather permitting), or relax before we meet up for dinner and drinks in the hotel, followed by some time around the fire.
After breakfast at the hotel we will begin our introduction to this magical region. Though famous for its sweet Tokaj aszú wines, the region also produces a range of dry white wines, mostly made from indigenous varietals. It's a gorgeous region, where two rivers meet to create the perfect climate and terroir for these sweet wines. We'll tour a winery in the village of Tolcsva, known as one of the most amazing cellar systems in the region. Dug deep into the rhyolite tuff, formed from volcanic ash, Tokaj is characterized by its mold-coated labyrinth-like cellars and this winery has one of the most stunning examples.
Next, we move on to a small family-run winery for a traditional home-cooked Gulyas accompanied by the family's wines. From there we'll continue on to Erdőbenye, a lovely village with a long tradition of cooperage. We'll visit a cooper in his workshop and see a demonstration of handmade, traditional Hungarian oak barrels (the oak comes from the nearby Zemplén forests). Then we'll hop on a boat for a ride down the Bodrog river and learn about the history of this river and its importance to the region's wine, people, and landscape.
That evening we'll head to dinner at a local couple's home. At this dinner we'll enjoy a few local wines made nearby, and the winemaker will describe his method and what makes his wine so special. His partner will then take us on a journey through the local fauna and flora giving us a rich education in sustainable farm to table methods. This evening will be about as local as one can get in this region and full of brilliant eccentrics and their take on slow food in Tokaj.
After enjoying breakfast at the hotel, we'll head out to explore the medieval fortress of Boldogkovaralja. This castle is located high on the hill and offers some very dramatic views. Prepare for steep slopes and many stairs. From here you'll be able to see and better understand the landscape of the region and learn the importance of this fortress.
We'll then head out to visit a local cheesemaker for a tasting, a visit of their property, and a small lesson in the process of cheese-making.
Next we'll visit a nearby winery for a lovely tasting and a beautiful lunch made by the family. After lunch we'll return to the hotel allowing you some time to pack before our group dinner at one of our favorite local establishments.
**Be sure to pack for our departure back to Budapest the next morning!**
Once we've had a light breakfast, we'll start our journey back to the city, stopping along the way at a special farm to see Mangalica pigs - also commonly referred to as "hairy pigs". This breed was nearly lost during the communist regime and we'll learn about their importance in the specialty food industry, as well as their impact on Hungarian culinary history. We'll enjoy a nice tasting while at the farm before heading back to Budapest that afternoon for a little break before our final dinner as a group at the Tasting Table.
**This will be our last day together as a group—pack for departure in the morning.**
*One thing to note: this itinerary is the current plan, and, things may change. We will make every effort to provide the tours and experiences that are described above. However, the nature of the places we'll be visiting — not typical tourist destinations — means that plans may change at the last minute. Also, you always have the option of skipping a particular excursion, but please note that we will be unable to make refunds for any missed meals or other events.
Your adventure is waiting.
OUR PARTNERS IN THE PRESS
A cool, casual wine shop and bar that became one of the city's favorite destinations soon after it opened in an atmospheric Palace Quarter cellar in late 2014
article from THE NEW YORK TIMES